BREEAM is the longest established environmental assessment method and rating system for buildings, with 250,000 buildings achieving certified assessment ratings and over a million registered for assessment since it was first launched in 1990. It was developed by the Building Research Establishment.
More information on the Irish Green Building Council's website: https://www.igbc.ie/certificat...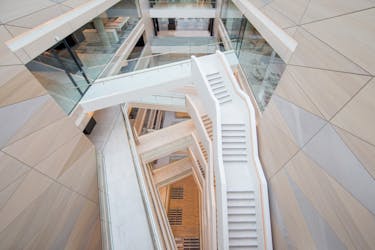 Groot succes voor de Central Bank of Ireland, renovatie met MEDITE PREMIER FR
De MDF-plaat van MEDITE SMARTPLY is brandvertragend en kan veilig gebruikt worden in openbare gebouwen. Lees hier het verhaal van de Central Bank of Ireland.