Notre engagement en faveur du développement durable est indissociable de notre engagement à soutenir les individus et les entreprises du secteur de la construction. Pour cela, nous nous impliquons dans des projets et initiatives clés visant à soutenir des écoles, des lycées, des communautés locales ou des organisations professionnelles par le biais d'événements, de partenariats ou de formations.
Vous trouverez ci-dessous plus d'informations sur les projets dans lesquels nous sommes impliqués. N'hésitez pas à nous contacter si vous pensez que nous pouvons vous apporter notre soutien.
Collaboration avec l'école Sint Lucas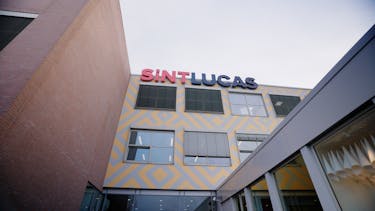 La collaboration avec des lycées et des écoles est une manière importante de soutenir les nouvelles générations dans l'environnement bâti, en leur offrant du soutien, des formations et des conseils pour inspirer et développer notre marque sur le marché.
C'est précisément dans ce but que MEDITE SMARTPLY s'est associé à Sint Lucas, un établissement scolaire renommé situé à Eindhoven et Boxtel, aux Pays-Bas. Les élèves ont eu plusieurs mois pour fabriquer un objet en MDF afin de renforcer les liens dans le nouveau quartier d'Eindhoven, « te Veld ». Ils ont pu présenter leurs prototypes et leurs argumentaires au groupe et aux membres de notre équipe, en expliquant leur choix de produit et leur manière de l'utiliser, ce qui leur a donné une occasion précieuse de s'entraîner à interagir avec un client.
The Institute of Carpenters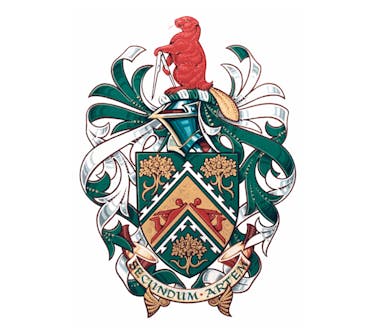 L'IOC a été fondé en 1890 par 11 menuisiers ayant obtenu d'excellents résultats aux nouveaux examens mis en place par la Worshipful Company of Carpenters, l'une des plus anciennes confréries de Londres. Aujourd'hui, l'Institut œuvre à améliorer et à promouvoir le statut de ce métier ancestral et veille à ce que ses membres et leur clientèle bénéficient des connaissances et du savoir-faire d'excellence qui lui sont associés.
Ces dernières années, nous avons eu le privilège de soutenir l'Institute of Carpenters et ses membres dans leurs efforts visant à maintenir les standards les plus élevés dans le domaine de la menuiserie et à conseiller les personnes du métier.
Pour en savoir plus sur l'Institut ou devenir membre, consultez son site Web.