2017 was a standout year for design projects making use of our MEDITE TRICOYA EXTREME (MTX). Our extreme durable MDF has opened up new and exciting possibilities for designers working with timber, allowing them to create for new environments while meeting impressive sustainability standards.
The trend towards outdoor design was particularly notable last year with most our top five designs being for the outside environment. With a 50-years guarantee for outdoor use, the panels have proved a game changer for garden design and hard landscaping.
What all of the five unique designs share is an inventive and imaginative character; they're as versatile and unexpected as the MTX they're made from…
1.
Ton Kalishoek's Garden Sculptures
Dutch artist Ton created a range of garden sculptures inspired by the icons, logos and imagery associated with digitisation. With their striking presence and their suitably flamboyant names including 'Bohemian Rhapsody', 'Dancing with the Wind' and 'Flames of Passion' (pictured), the designs certainly captured our imagination.
"It's an excellent material for my garden sculptures," said Ton. "It's stable and durable and does not shrink in external wet environments."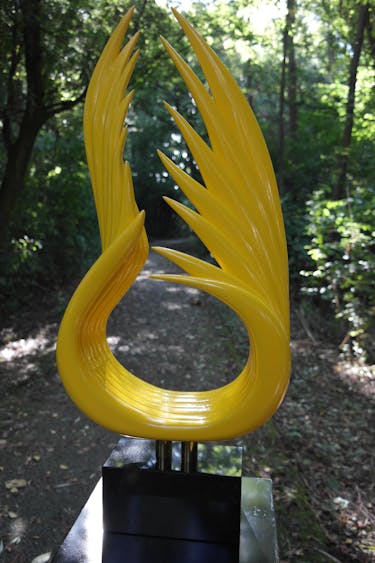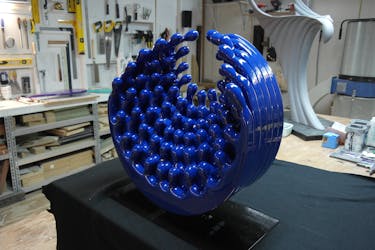 2.
Alex Devereux's Replica Iron Sculptures
Theatre and set designer Alex Devereux left us all scratching our heads last year with his replica cast iron and steel installations. Rather than using actual steel, which would have been too heavy to be installed on the wall, Alex's deceitful designs made use of MTX in part due to its lightweight character.
To withstand the outdoor setting of his designs, Alex needed a material as robust and durable as steel and iron. That's where our MTX came in!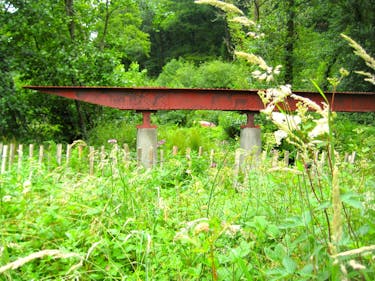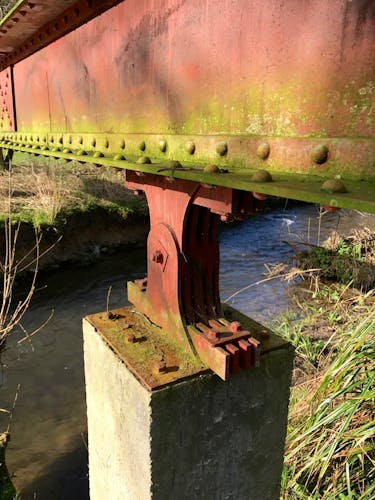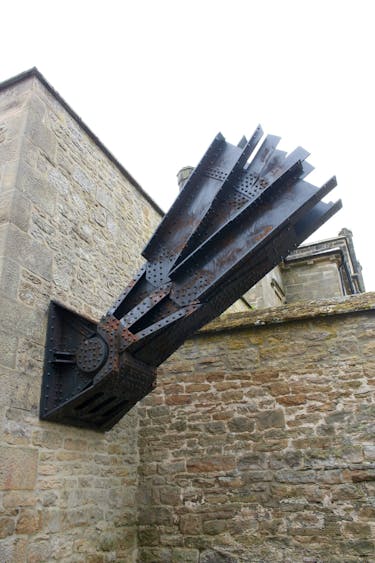 3.
David Trubridge's Forest Lanterns
When Kiwi lighting designer David Trubridge was commissioned to produce a series of outdoor lanterns to illuminate Rotorua's Redwood Forest, MTX offered the ideal solution. Resistant to fungal decay and sustainably sourced, the material suited the setting and ethos of the design project, which was designed to boost eco-tourism to the forests on New Zealand's South Island.
The designs for his lanterns were inspired by the native birds of New Zealand and fit seamlessly into their environment – complimenting the grandeur of the Redwood trees they hang between.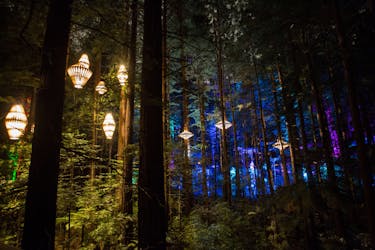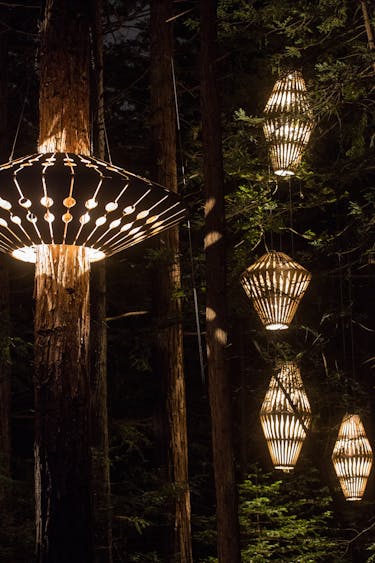 4.
Shou Sugi Ban's Charred Cladding
This was a new one for us in 2017 – 'Shou Sugi Ban' refers to an ancient Japanese timber burning technique used to preserve wood and alter its aesthetic value. Exterior Solutions Ltd. charred our MTX to create 'Kitai' cladding which was used for the interior design of Sticky Sisters restaurant in Leeds.
Offering a textured, charcoal finish to the interiors of the restaurant, the cladding retains the durability of MTX as well as its 75-year internal use guarantee.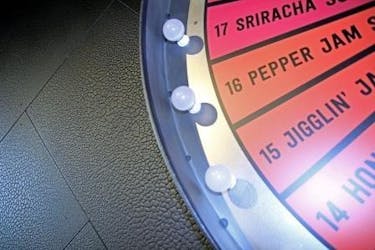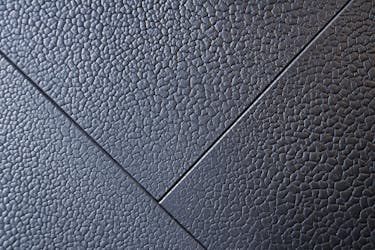 5.
Waterford Apple Market's Reflective Canopy
The redesign of Waterford's Apple Market in Ireland was a project close to home for us – we have a manufacturing facility in the town! A large canopy was constructed with a reflective laminate bonded on to our MTX panels helping to mirror the action of the street below. Search for the Waterford Apple Market on Twitter to check out the reaction.
Helping to drive footfall to the retail district, the canopy has helped re-vitalise the town and we felt very proud to have been involved!