Flame retardant wood panels have been developed specifically for use in fire-rated applications where a Euroclass B or a Euroclass C material is required under the Building Regulations. In order to specify these panels correctly and effectively, a good understanding of the technology used, certifications and testing is required.
Read our specification guide chapters below:
Webinar: Flame Retardant MDF & OSB for use in Construction
Webinar with Architecture Today on Fire Safety in Timber Frame Buildings
Our Flame Retardant Products: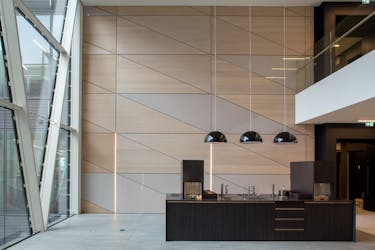 Flame retardant MDF

Euroclass B rating

Smooth surface

Consistent quality and thickness

Excellent machining qualities

FSC® certified

CARB2 Compliant
Common questions around specifying a flame retardant panel
Getting information for an architect is a minefield. Real difference is to understand the building requirements, and Euroclass systems specified.
If the spec says Euroclass B for instance and they are offered a cheaper equivalent, please ask for evidence of this product and understanding the spec and what material is used is critical.
Class 1 is the Surface Spread of Flame test class in accordance to the British Standard BS 476 part 7, and Class 0 is a Class 1 product that also passes BS 476 part 6: Fire Propagation Test. In the UK, The Building Regulations use the European classification system for reaction to fire set out in EN 13501-1 and provide transposition to national (UK) classes. SMARTPLY MAX FR B have not been classified to BS 476, only to EN 13501-1.
Fire is serious ensure your materials are to a flame retardant spec
Talk to the manufacturer
Do your research and use an independent source like the WPA
Make sure you have all the following documentation:
Datasheet
DOP
Fire classification report
Certification of consistency of performance.
These are all musts and you have to have these to give you the confidence in the product.
Don't rely on the fire classification report alone and make sure it meets the field of application.

CE Mark
No. The 30- or 60-minutes fire rating relates to the fire resistance of construction systems such as walls, floors, roofs or partitions. SMARTPLY MAX FR B panels can be included in such systems that can be tested to achieve 30- or 60-minutes fire resistance . SMARTPLY MAX FR B panels are classed as flame retardant panels and achieve a reaction to fire class B-s2, d0
Blog Post: Flame retardancy Vs fire resistance: understanding the difference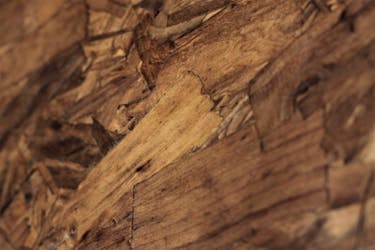 At MEDITE SMARTPLY, we often talk about FR products, but what does this refer to exactly?
Often confused with each other, FR refers to 'Flame Retardant' not 'Fire Resistant.' –fundamentally different and crucial when it comes to fire safety.