Prisma Gemiva school in Alphen aan den Rijn, Netherlands, is a secondary school that accommodates 120 children and young people with intellectual disabilities. For the construction of the working environment, a durable, easy to cut, environmentally sustainable material was required to produce the panelling of the canopy and the bay windows.
The Solution
For this project, durability and stability of the timber is particularly important. MEDITE TRICOYA EXTREME offers the design freedom along with the stability and durability properties that can exceed the very best hardwoods.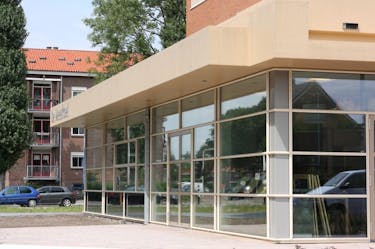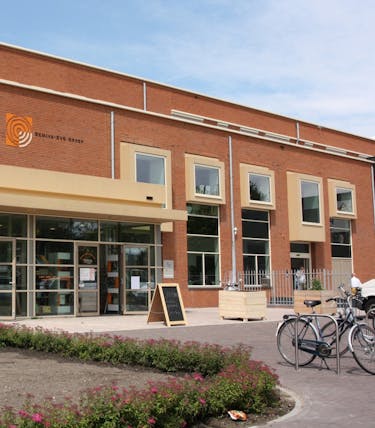 The Result
MEDITE TRICOYA EXTREME was specified in 15mm and 18mm. It was machined, fixed and finished with a waterproof render system, in order to replicate the look of concrete from a light weight, sustainable and durable material.
Client Comment
The porch and bay windows of the school building are constantly exposed to the weather. Using MEDITE TRICOYA EXTREME gives our customers confidence that the material will withstand the challenges of the elements.

- Peter de Ridder, Account Manager Royal Jongeneel BV