Environmental Product Declarations (EPDs) are a standardised way of providing data about the environmental impacts of a product through the product life cycle. In Europe, they must conform to the European Standard, EN 15804, which ensures that EPDs for construction products use a common methodology, report a common set of environmental indicators and have a common reporting format. This means that EPDs can be integrated into building level assessment, and used to compare construction products in a building context.
More information on the Irish Green Building Council's website: https://www.igbc.ie/what-is-an...

SMARTPLY OSB Environmental Product Declarations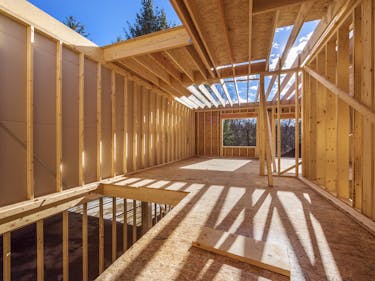 Download the EPD for SMARTPLY products which declares the data for product stages A1 - A3 Cradle to Gate.
MEDITE MDF Environmental Product Declarations

In response to feedback from leading architects who specialise in low carbon buildings, we now have Environmental Product Declarations (EPDs) for our MEDITE MDF products which include an option for practical completion on site (Module A4-A5), as well as End of Life stage (Module C) and also Reuse, Recovery and Recycling potential beyond the system boundaries (Module D) in accordance with EN 15804 +A2, as well as "cradle to gate" data for Product stage (A1-A3).
Webinar with Irish Green Building Council
Watch our Head of Technical Affairs and Ireland Sales, David Murray, explore how engineered wood panels provide an ideal solution when a low carbon building material is required.