The shortage of birch plywood is a cause of concern in the timber industry, with many suppliers and contractors looking for alternative places to source from. Ireland-based engineered wood panel manufactures MEDITE SMARTPLY may offer the perfect solution.
MEDITE MDF is the answer for designers, carpenters and joiners. The excellent machinability and consistent quality and thickness make it the ideal solution to a wide range of interior applications.
Our SMARTPLY OSB/3 and OSB/4 ranges have products to suit applications such as pattressing, wall systems, furniture, roofing and flooring.

A Sustainable Choice
SMARTPLY OSB and MEDITE MDF are made from sustainable wood products. Our OSB is made from newly grown pine and spruce. Our MDF timber consists of 40% wood chip and 60% by-product. Each range boasts some of the most environmentally efficient building materials on the market, with a product-specific Type 3 Environmental Product Declaration to support this.
With manufacturing sites in Clonmel (MEDITE) and Waterford (SMARTPLY), Ireland, it offers a dependable, local supply and reduces the carbon footprint for timber merchants and suppliers.
Alternatives for Use in Cabinets and Furniture
Cabinetry and furniture makers for kitchens and bathrooms will find MEDITE MR and EXTERIOR suitable products thanks to its moisture resistance properties. EXTERIOR was originally developed for outdoor applications, but contractors have recently specified the panel as a substitute for birch plywood for interior bathroom and shower panelling.
Those working on laminating projects, could consider using MEDITE PREMIER, a multi-purpose MDF suitable for the thinnest laminates and surface coatings.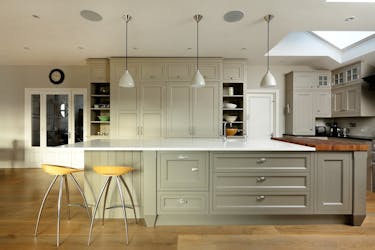 Multi-purpose MDF

Smooth surface

Consistent quality and thickness

Excellent machining qualities

FSC® certified

CARB2 compliant

Moisture resistant MDF

Ideal for humid conditions

Outstanding machining qualities

Smooth surface

Consistent quality and thickness

FSC® certified

CARB2 compliant

Durable external panel

Meets class D durability

Smooth surface

Consistent quality and thickness

FSC® certified

CARB2 compliant
Strength and Moisture Resistance
We also produce two grades of SMARTPLY: OSB/3 and OSB/4. SMARTPLY MAX is an OSB/3 panel that is suitable for use in, walls, floors and roofing systems. For applications where increased strength and moisture resistance is needed, we would recommend SMARTPLY ULTIMA – which is a high strength OSB/4 panel.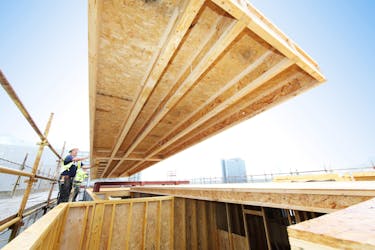 High strength OSB/4 panel

Stronger and more moisture resistant than OSB/3

High load bearing capacity

Consistent surface

No added formaldehyde

FSC® certified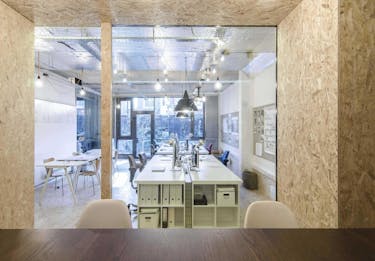 OSB/3 panel

High racking strength

Versatile structural panel

No added formaldehyde

FSC® certified
For reliable, durable and versatile alternatives choose MEDITE SMARTPLY.
To discuss alternative options, you can contract our head office on +44 (0) 1322 424900 and ask to speak to Rebecca Goldsmith, Product Manager or Jack Scanlan, Product Marketing Executive.