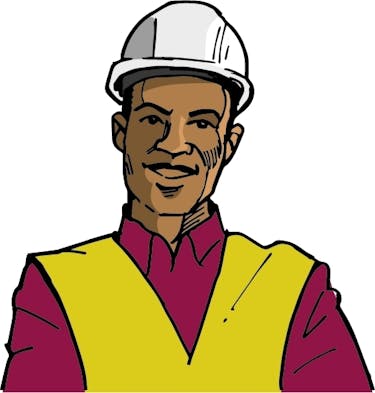 A product is devised as a solution to a problem.
This fact has driven the invention of countless products over the years that have made our day-to-day lives easier. Some products still serve a purpose, but just like us, products and ideas get old.
Put bluntly, if you don't innovate then you risk ending up on the scrap heap.
Take Nokia, Blockbuster, or Kodak for example: brands which at one point were on top of their game, but now are a distant memory and are only brought up in nostalgic anecdotes.
This same model applies to the construction industry.
Construction methods and products have evolved just as quickly as technology has; they've had to in order to survive. This progression of technology is true of MEDITE SMARTPLY where we've continued to work with our customers to solve their problems.
There's no better example of this than our SMARTPLY FR OSB. A product invented to solve a problem – to make the installation of torch-on flat roofing safer, but in typical MEDITE SMARTPLY fashion we've also ticked a few other boxes too. All of our products are sustainable and FSC certified, even our most innovative products.
For decades, what has been needed is a safe, sustainable, easy to maintain, flame retardant panel to use for torch-on flat roofing. What is needed is SMARTPLY FR.
Marc Williams of the Confederation of Roofing Contractors confirmed: "A flame retardant timber panel is an absolute no-brainer for the flat roofing industry. The roofing industry has been in need of a product like this for a long time."
SMARTPLY FR is the result of years of research into flame retardant solutions and how timber reacts to the process of treatment for flame retardance, to try and come up with an innovative product for this flat roofing problem.
It's important to recognise that timber should not be written off as a material for flat roofing. It's more environmentally sustainable both to produce and recycle that other materials, and it's easier to repair, should it be needed, long into the future.
And when it's treated with Zeroignition® technology during manufacture, it's also integrally flame retardant.
Significantly, SMARTPLY FR is an OSB panel. This is important for several reasons.
First, it is engineered to meet a certain weight bearing load. Secondly this strength is not affected when it is treated for flame retardance, as has been noted to happen to some plywoods during similar processes.
Thirdly, the fact that it is treated during manufacture means that the individual wood chips that go into each panel get treated with Zeroignition®, in contrast to the post-manufacture treatment of plywood which only coats the surface of the board, running the risk of leaving the centre untreated. This means if a plywood board is cut, or the surface becomes damaged, the integrity of its CE mark, certifying that the product indeed does what it promises, will be called into question.
This doesn't have to be a worry, when flat roofing with SMARTPLY FR.
To be right at the forefront of technology, the roofing and even the wider construction industry, work smarter, not harder, and choose SMARTPLY FR.